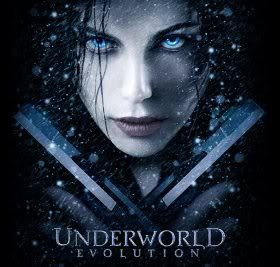 A week from Friday, on January 20th,
Underworld: Evolution
opens in theatres. Now, unlike, I'm sure, many people in this world, I really liked the first one. I know a lot of people complained that it had strayed too far from it's White Wolf origins. I, though, had no knowledge of those origins, so I never saw that as a problem. All I saw was a fun action movie that had one hell of a hot chick in leather all throuh the movie. In fact, the first
Underworld
movie is still one of my favorite vampire movies.
But then we come to what I don't understand. Why is it such a big problem when a movie adaptation strays too far from it's source? Or, not even and adaptation, but if it's even loosely based on something. The "fanboys" hating it, I understand. But why did it seem like America avoided the first
Underworld
in droves?